VIVIDSTORM S ALR Motorized Tension Floor Rising Obsidian Projector Screen Review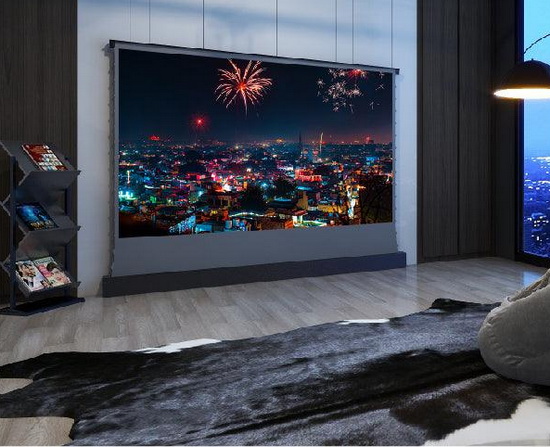 Space constraints have always been an issue for me (same i imagine applies to most people), first at home and now unfortunately at the office/lab as well. For most things there's always been a solution that doesn't require much effort but for some up until recently there really wasn't. As you've already figured out by the title of this review, I'm of course referring to projection screens which up until a couple of years ago were divided into 3 versions/variants, fixed ones (on the wall), portable ones (held in place by ropes, tripods and even inflatables) and drop-down ones (either manually or motorized). Fixed ones were never ideal for me because i had no empty walls at home and as for the office/lab well between the photo bench, storage racks and all my desks there are no empty ones here either. Portable ones on the other hand require extra space and as for drop-down ones as much as i always liked the concept the ceilings of both my home and the office/lab have insulation and so it's not easy to mount one. The solution arrived a few months back when i stumbled upon a company called VIVIDSTORM, one of the leading manufacturers of floor rising projection screens and that's what today's review is all about.

   VIVID STORM SINCE 2004, referred to as "VIVIDSTORM", belongs to the brand of HUIZHOU VIVIDSTORM FILM AND TELEVISION EQUIPMENT CO., LTD. The predecessor of the company is Shenzhen Grand Precision Motor Co., Ltd., which was founded in June 2004. It has been committed to the research and development of tubular motors, projection screens, and screen accessories production, independent research and development and mold opening of various new products. VIVIDSTORM is a technology product brand focusing on the field of film and television equipment. The brand provides high-quality film and television equipment products such as high-quality conference projection screens, home theaters, school teaching, training venues, and event sites to our customers.

   Since i don't currently have an UST (Ultra Short Throw) projector VIVIDSTORM send over their 100-inch (72/84/92/100/110/120/135/150-inch models available) S ALR Motorized Tension Floor Rising Obsidian model aimed for use with normal, standard and long throw projectors. ALR stands for Ambient Light Rejecting screen material (wrinkle free thanks to the tab-tensioned design) which offers a view angle of 150 degrees, 0.8 gain and is ideal for use with projectors that deliver brightness levels of up to 2500 ANSI lumen. Needless to say, the strongest selling point of floor rising models is the motor used to extend/rise and retract/lower the screen (4 different control methods, RF remote, IR remote, physical switch and a wireless trigger for your projector) which basically means that not only there's no drilling required (of course you can always use screws to secure the base if you'd like) but you only need enough space to position the base. Finally, it's certainly worth pointing out that VIVIDSTORM has their floor rising screens available both in black and white colors and uses metal tension brackets for optimal durability and energy saving AC power supplies.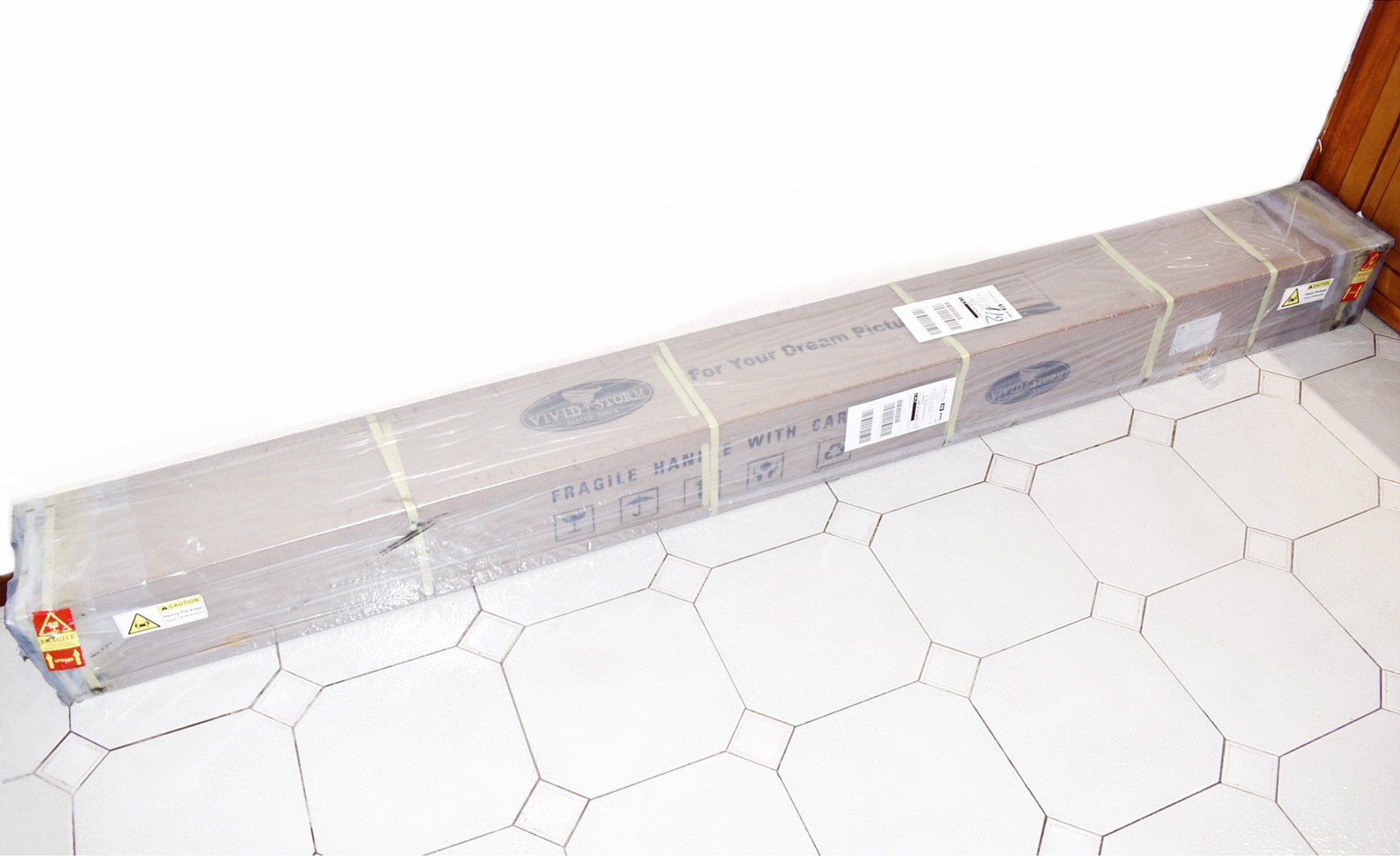 The S ALR Obsidian Floor Rising Screen by VIVIDSTORM arrived inside a box measuring almost 2.5 meters in length and weighing 28Kg.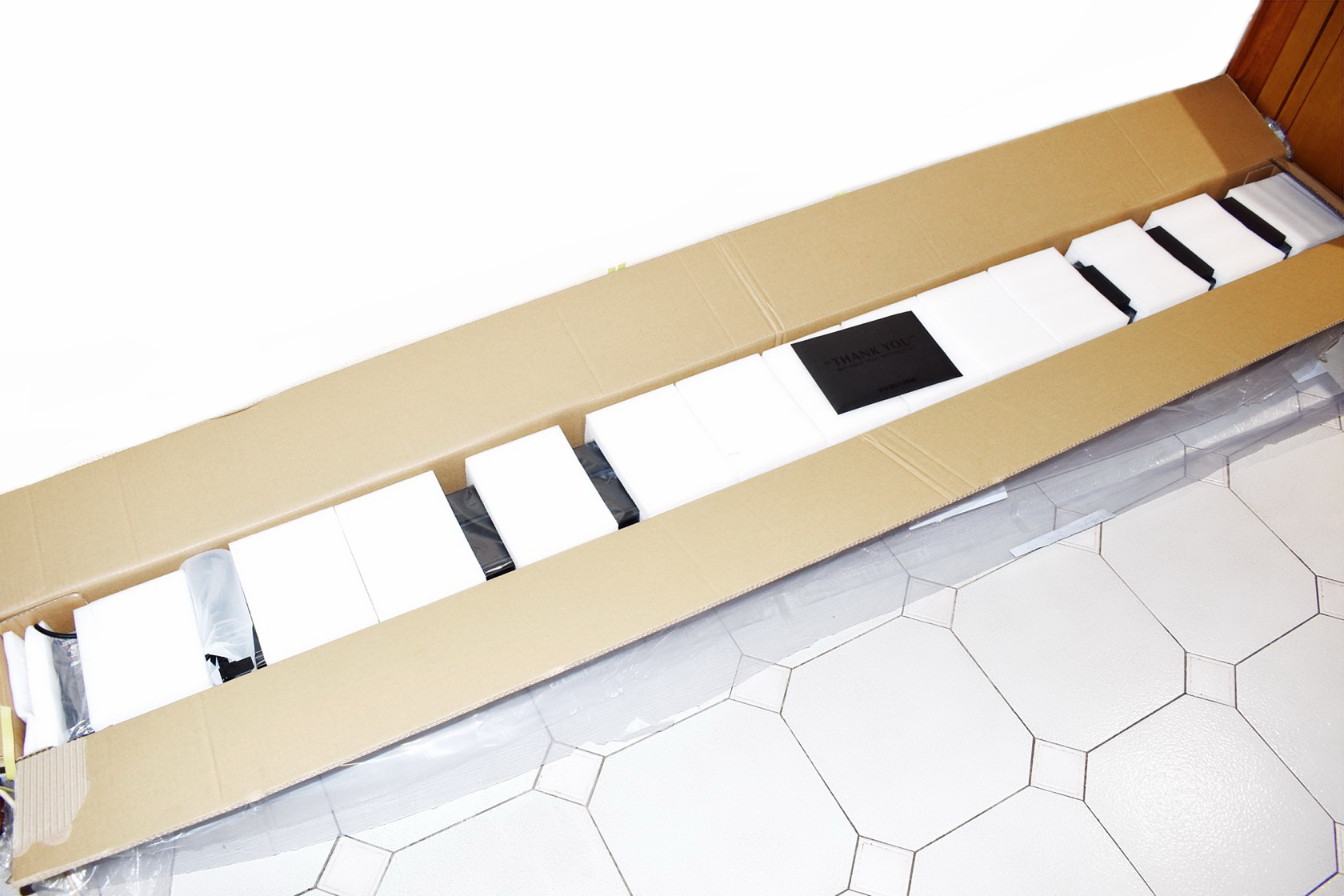 As expected for such a heavy product packing was pretty flawless so no problems here.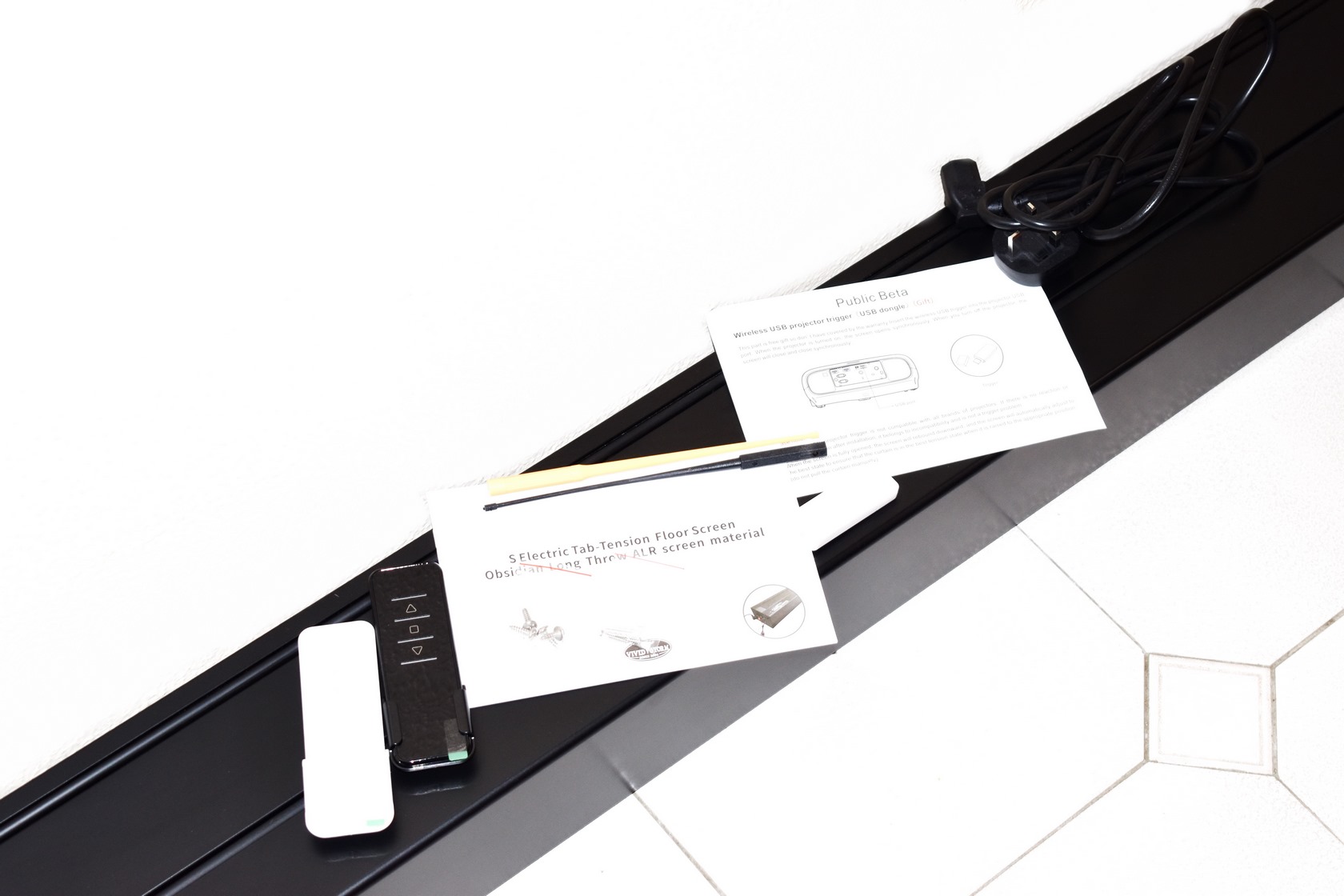 Along with the S ALR Motorized Tension Floor Rising Obsidian model and its power cord VIVIDSTORM also packs an RF remote with a wall mount, IR remote with a wall mount and an IR adapter, height adjustment plastic rods (default height is max), wireless projection trigger with its manual (still in beta phase - you can plug that into your projector so when it turns on/off the screen automatically extends/retracts), 4 screws (for the 4 legs of the base if you need to further secure it) and the user manual.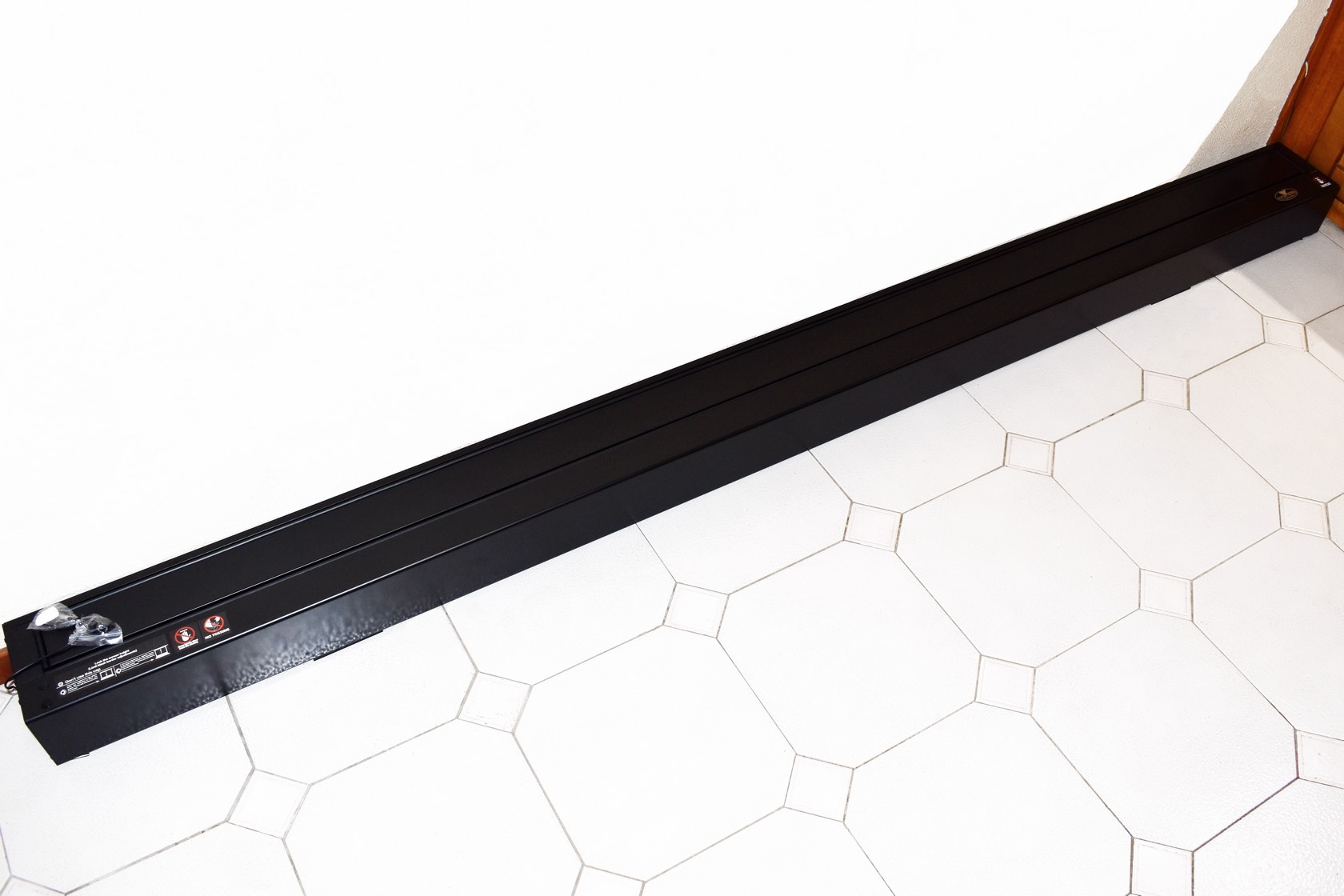 I asked VIVIDSTORM to send the black version over since it does look better in pictures (especially on a white background).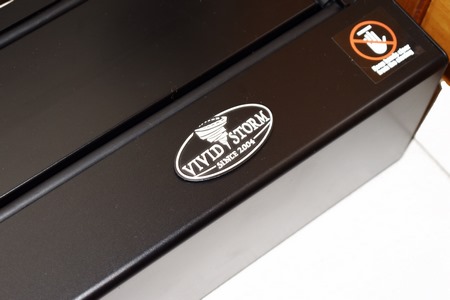 One the far right we find the company logo whereas on the far left we see the IR receiver and two holes covered with rubber caps which can be used to adjust the height of the screen via the included rods.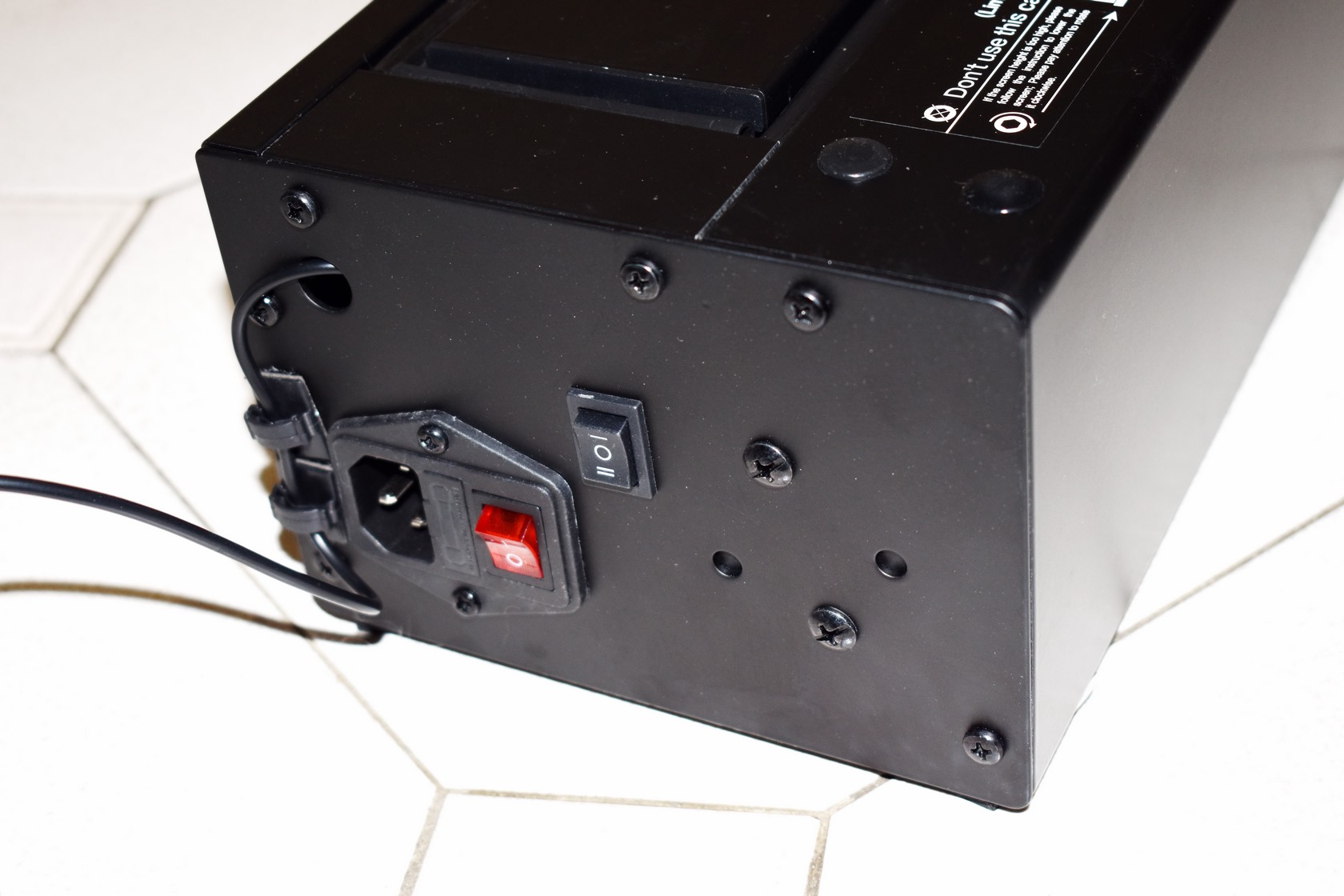 Taking a look on the left side we see the power port (there's also a replaceable fuse here), power on/off switch and a extend/retract switch.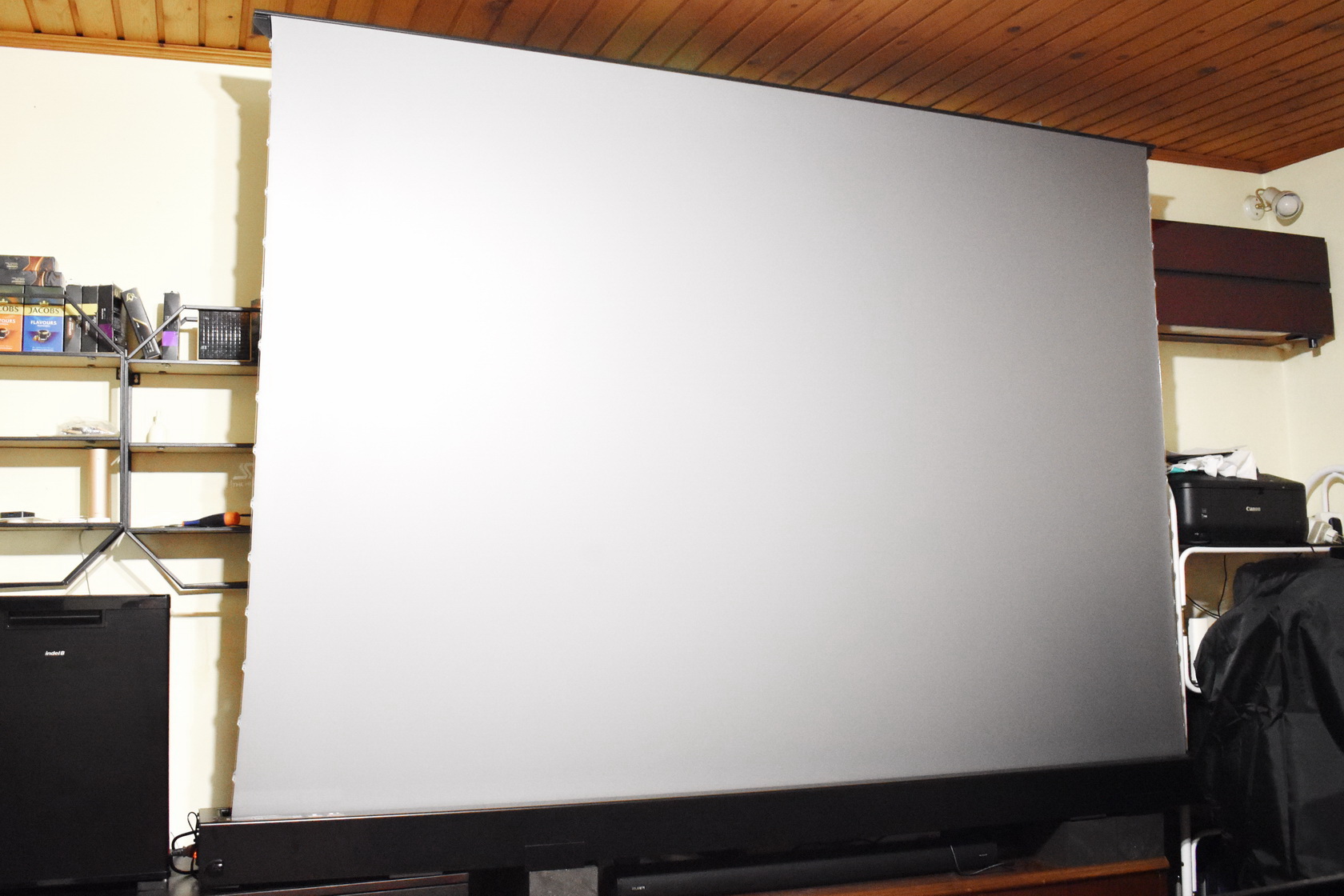 When extended the entire 100-inch ALR Obsidian screen (base included) measures 2431mm in length (2276mm just the screen), 1635mm in height (1515mm just the screen) and 160mm in depth (i actually ended up placing the S ALR Obsidian in my home office since i had no permanent area in the lab for such use - and i needed that in order to test regular throw projectors).
Thanks to the left and right pull wires the screen is stretched well and has virtually no wrinkles and curls.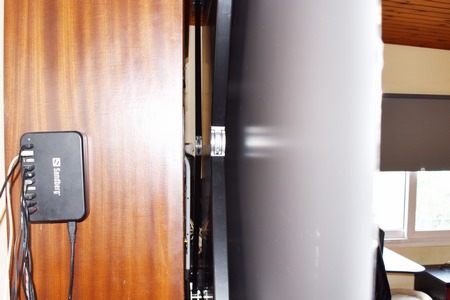 The screen extends and retracts via two thick metal brackets (the top is made out of aluminum).
The top model projector that i have here is the Horizon Pro 4K by XGIMI (review soon) and so this is what i used to test the S ALR Obsidian floor rising screen by VIVIDSTORM (along with the HD Dune Max Vision 4K).
I am by no means an expert on projection/projector screens (the VIVIDSTORM S ALR Obsidian is the actually the 6th I've used to date and the 2nd most expensive out of those) but image quality is easily a 9/10 and that's compared to a fixed screen worth almost 5 times as much. Now pictures for good or bad don't capture the full image quality due to the very low light conditions but i think it's easy to see just how well the S ALR Obsidian does, even with dark scenes. That being said you can have the best projection screen out there but unless you pair it with an equally good projector nothing will come of it and yes, the XGIMI Horizon Pro 4K is a very good model (short clip should be up by now both in TikTok and YouTube - quality however is not great).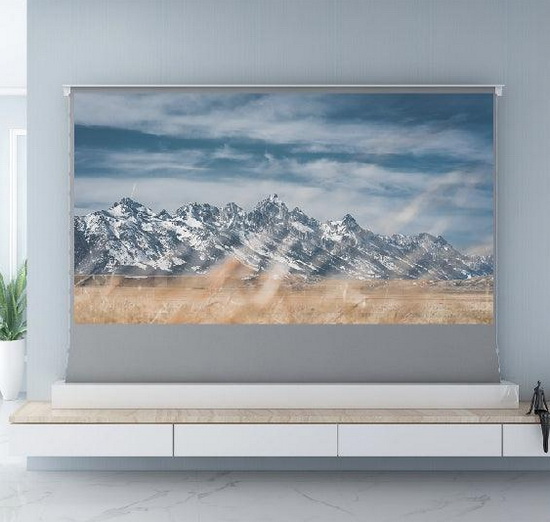 Prior to stumbling across VIVIDSTORM I have to admit that I had given up on using a good projection/projector screen for my reviews. Sure, I could always use a wall in the lab for a fixed screen by pushing one of my desks back whenever I had to finish a projector review but aside the fact that this would require time, I just don't think such a screen would last long (remember, I bring my cats at the office/lab quite often). So motorized floor rising screens are not just easy to find space for and install, they also keep the screen safe from external "threats", pets included. Now since some of you will be wondering it takes exactly 30 seconds for the screen to extend all the way to its highest point (remember, by default the screen height is maxed out) so it's quite fast (chances are your projector and/or media player will not finish starting up much faster than that). By bundling two remote controls (white RF, black IR) VIVIDSTORM gives you 2 different ways to control the S ALR Obsidian screen and that's certainly something everyone should welcome. The wireless projection trigger also makes a fine addition although I'm still not 100% certain i like extending/retracting the screen whenever i turn the projector on/off. That being said i do have a single concern in regards to the VIVIDSTORM S ALR Obsidian floor rising screen (all motorized screens for that matter) and it has to do with its endurance through time. Basically, i have no idea just how long the AC power supply, motor or even the metal brackets will last before a replacement is needed. Needless to say however i will be using this screen for my regular projector reviews (and to watch movies in general whenever i have the time) so if part of it ends up failing one day i will be sure to update this review.

   Thanks to a currently valid discount code (5% off with RC5OFF8130) the 100-inch S ALR Obsidian floor rising screen by VIVIDSTORM currently retails for USD665 plus shipping (VIVIDSTORM.COM) a price tag which will probably seem as a lot to some people. Personally, i think everything comes down to which projector model one owns (or intends to own) and whether or not space is an issue. With that out of the way i really think that floor rising screens are extremely convenient and as for the S ALR Obsidian model by VIVIDSTORM well it may not be the best projection screen out in the market today but it really does deliver everything I'd look for in a screen and for that it gets the Golden Award.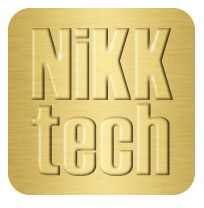 Original article from NikKTech thanks for sharing
#vividstorm #motorizedFloorsCreen #MotorizedProjectorsCreen #hometheater #HomeCinema #nikktech #xgimi