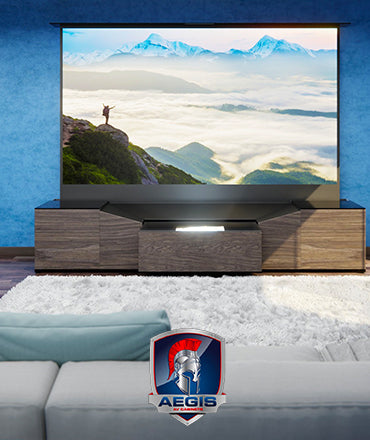 Aegis AV Cabinet
Aegis AV Cabinets are able to do a better job of ensuring the longevity and performance of the equipment inside through superior thermal and dust management. the cabinet designs truly enhance the living experience with your home entertainment system.
Customize now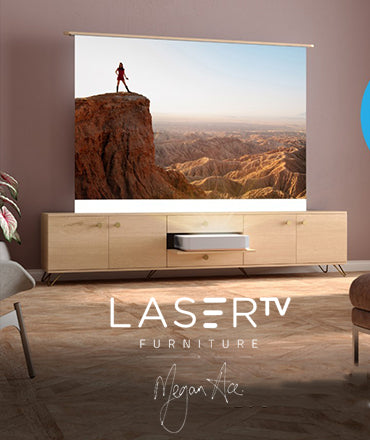 LASER TV FURNITURE
Laser TV is now available integrated into one of our stylish bespoke units with a hidden rising screen. Designed and manufactured in the UK, you will have not only a 100″ 4K UHD screen but a stylish and function piece of furniture that sores and protects your home cinema when not in use.
Customize now
Vanish Cabinet
--------------------Hidden home theater------------------------- Vanish Cabinet builds state-of-the-art screening systems that hide in customized credenzas, benches, and window seats. With a Vanish, any room quickly and dramatically transforms into a state-of-the-art screening room.
Customize now